publication - Reports |
Final report - EU CAP Network workshop 'Innovative arable crop protection - using pesticides sustainably'
This report gives an overview of the programme and the main results of the EU CAP Network workshop 'Innovative arable crop protection - using pesticides sustainably', which took place on 19-21 April 2023 in Amsterdam, The Netherlands.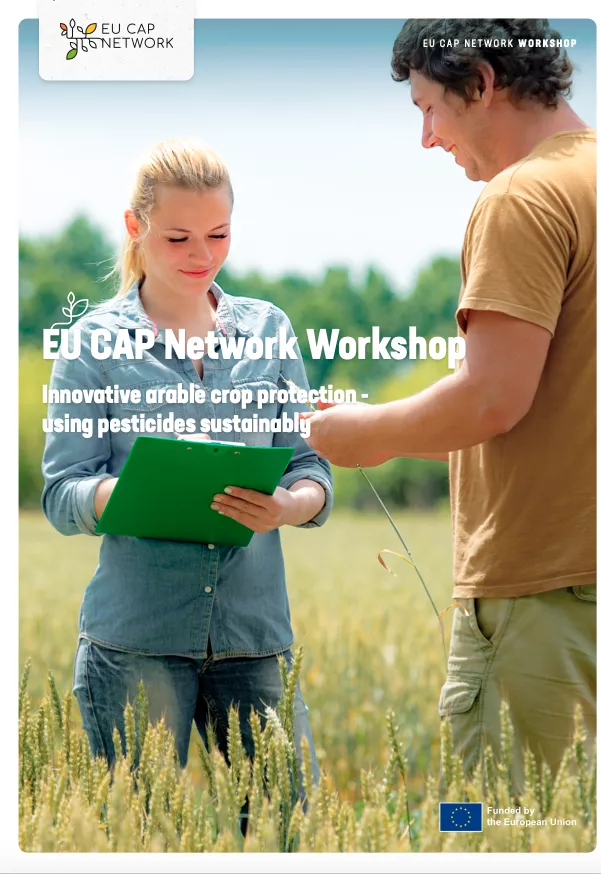 The workshop focussed on exchanging knowledge and sharing innovative, inspirational practices that support farmers, advisors and other stakeholders to ensure greater uptake of non-chemical plant protection methods in arable crops by using economically and ecologically sustainable approaches.
The report presents a framework to support the design and adoption of integrated pest management strategies at farm level as well as EU research & innovation opportunities. The report highlights the results of the networking discussions among Operational Groups (OGs) and other innovative projects and initiatives dealing with sustainable ways to reduce chemical pesticides in arable crops (cereals, oilseeds, legumes, potatoes, sugar beets).
The report also sets out economic, ecological, technological, knowledge-based, social challenges, solutions and research needs from practice for sustainable crop protection in arable crops. These were identified by the workshop participants, along with future project ideas.
Resources
Final report - EU CAP Network workshop 'Innovative arable crop protection - using pesticides sustainably'
English (PDF - 25.15 MB)