News |
A welfare monitoring platform to support decision-making in pig & dairy cattle
The use of precision livestock farming technology to increase animal welfare in the whole production chain.
The EU-funded ClearFarm project focuses on the use of precision livestock farming (PLF) technology to increase animal welfare in the whole production chain of dairy cows and pigs. It will co-design, develop and validate a platform that will inform both farmers and consumers to assist their decision-making.
"Animal welfare has become a fundamental aspect of livestock farming, but its assessment remains a challenge," explains Elisabetta Canali, from the University of Milan, a project partner. ClearFarm is an ongoing Horizon project that aims to improve the sustainability and animal welfare standards of pig and dairy cattle production, the two main livestock production systems in Europe. In order to do this, the project partners propose a platform for the improved use of precision livestock farming technology (PLF) and animal-based data.
Elisabetta explains that the project has identified that "animal welfare is one of the major demands of consumers in the European food market. Consumers appreciate proactive ways to control animal health and are also asking for more transparency on animal welfare". 
Thanks to recent advances in PLF technologies, producers can monitor the welfare status of their farm animals more accurately. They can be used as early-warning systems so that corrective measures can be taken at the right moment. At the same time, these technologies can also be a reliable source of information for consumers, in order to help them choose enhanced welfare-friendly products.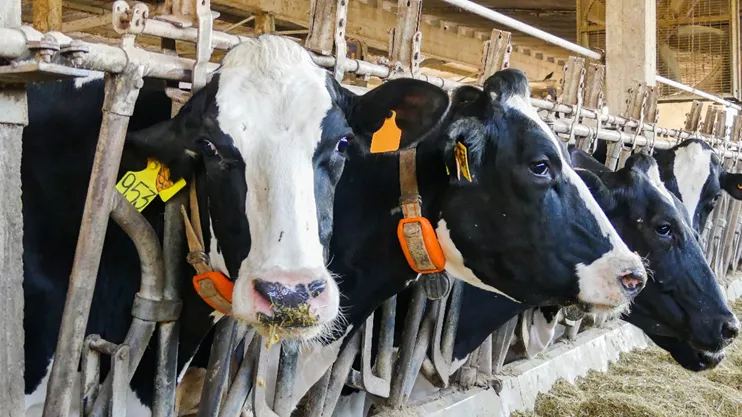 However, Elisabetta explains that they found that "information for consumers is still very restricted. There is not only a need to collect more data, but there is also a need to better 'translate' the data into clear information for consumers to help them make decisions about which products to buy. This is what the ClearFarm platform aims to do".
The ClearFarm platform will collect a wide range of variables related to animal behaviour, physical and mental health, environmental impact and productivity. The platform's algorithm will enable it to provide easy-to-understand information on animal welfare status to producers and consumers. As well as information on animal welfare, the platform will give other environmental and economic sustainability information that will assist production chain stakeholders and consumers in decision-making within the pig and dairy cattle value chains. 
In fact, regulators, consumers and producers, and other stakeholders, have been involved in the design of the platform. The ClearFarm partners have applied a market-driven analysis of solutions to ensure that the newly developed technological solutions fit into the market availabilities and requirements. This is to ensure that the needs, ideas and sensibilities of all relevant actors are fully represented.
Watch this video for more information on how the platform will work. Many more interesting videos can be found on the ClearFarm YouTube channel.
Follow the project