News |
Putting biodiversity on the path to recovery by 2030
The EU's biodiversity strategy for 2030 aims to put Europe's biodiversity on a path to recovery by 2030
The European Union has taken significant steps towards conserving and restoring biodiversity. As part of the European Green Deal, the biodiversity strategy for 2030 is the EU's plan to put biodiversity on the path to recovery by 2030. It contains specific commitments and actions to protect nature and reverse the degradation of ecosystems, building on existing nature policy.
The Birds and Habitats Directive (Nature Directives) are the EU's oldest environmental la legislative acts. They form the backbone of EU biodiversity policy and are the legal basis for Natura 2000 – the largest coordinated network of protected areas in the world.
According to the latest assessment 81% of the protected habitats and 63% of the protected species in Europe have a poor or bad conservation status, only 18% of land is protected by Natura 2000 and/or under protected territories. The goal of the biodiversity strategy for 2030 is to have 30% of land and sea protected by 2030.
The EU is currently discussing a Nature Restoration Law, which goes beyond the Natura 2000 programme and is a key element of the EU biodiversity strategy. This law focuses on restoring habit ecosystems with binding targets for specific habitats such as wetlands, forests and marine ecosystem.If you want to know more on the Nature Restoration Law listen to the podcast here (part of the Green Deal Big Deal podcast series).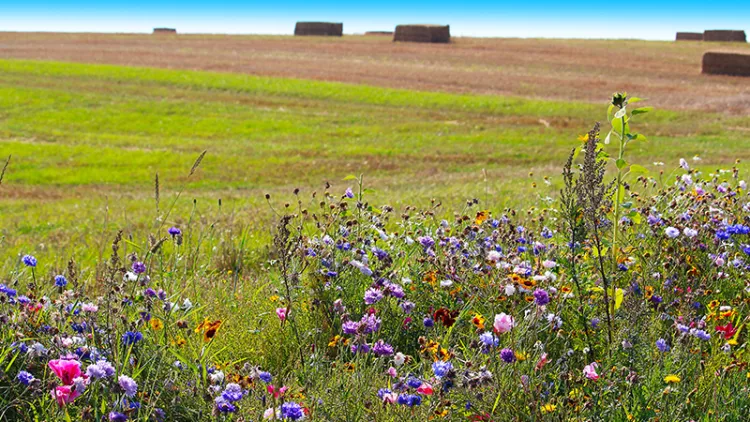 One of the Common Agricultural Policy key objectives is to contribute to halting and reversing biodiversity loss, enhance ecosystem services and preserve habitats and landscapes, with member states identifying their priorities for Natura 2000 and funding needs, which are made concrete in the Common Agricultural Policy (CAP) Strategic Plans. Horizon Europe, the EU's research and innovation programme, has allocated over 9 billion Euros to research and innovation on food, bioeconomy, natural resources, agriculture, and the environment. There are more than 45 calls for proposals, including ones on pollinator- and biodiversity-friendly farming systems, agroecology, organic farming, reduced use of pesticides, and landscape features in the work programmes for 2021-2022 and 2023-2024. Additionally, other projects such as under LIFE, which is the EU's funding instrument for the environment and climate action, are also supporting biodiversity conservation efforts.
More information from the EU on pollinators here, and you can also read the recent EU Communication on the revised EU Pollinators Initiative: A new deal for pollinators here.
Find out what the EU CAP Network Support Facility for Innovation & Knowledge exchange including EIP-AGRI has been doing on biodiversity here.
Have you read the thematic newsletter on biodiversity (May 2023) from the EU CAP Network Support Facility for Innovation & Knowledge exchange including EIP-AGRI? Click here.