Welcome to the EU CAP Network!
How does it work?
The Network brings together stakeholders from the European Network for Rural Development (including the Evaluation Helpdesk) and EIP-AGRI, and welcomes new stakeholders.(i) Through networking, the EU CAP Network helps drive and steer all aspects of the implementation of the EU Common Agricultural Policy (CAP) by: 
involving people interested in agriculture, forestry and rural areas across the European Union;  
providing opportunities for European peer-to-peer networking and exchange; 
sharing information, including good practices and funding opportunities; 
improving skills;  
encouraging the exchange of knowledge; 
Supporting the uptake of innovations in agriculture; and 
Strengthening AKIS approaches.
(i) Please note that these links will redirect you to external webpages. This information will be soon available on our website.
Building the Network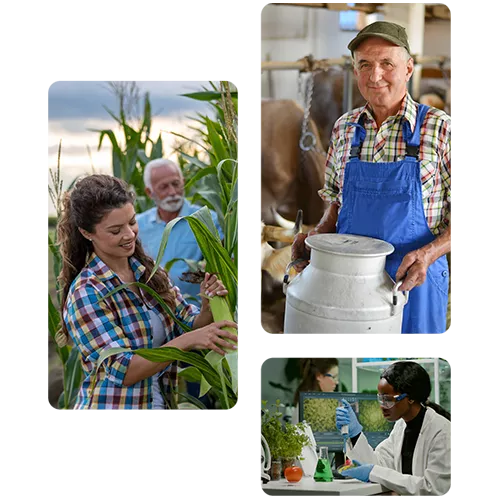 The EU CAP Network welcomes anyone with an interest in and commitment to sustainable agriculture, forestry and rural development in Europe, including:  
National CAP Networks; 
farmers, foresters and rural enterprises;  
evaluators; 
CAP managing authorities and paying agencies; 
Local Action Groups (LAGs); 
European organisations; 
agricultural and forest advisory services; 
innovation support services.